We do not give you just tours. We give you an environment so you can
experience the best while on a holiday with us. Experience and live a new lifestyle.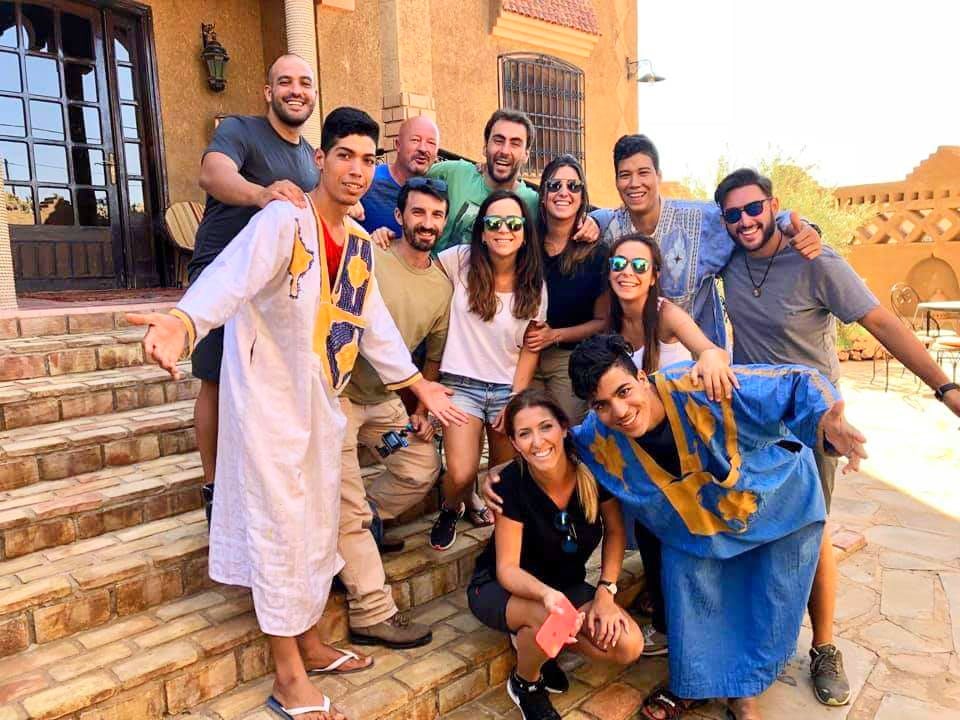 Trips For Morocco
Trips For Morocco is a travel company with many years of experience in the field of tourism. The company members are originaly from the Sahara desert that located in the south east of Morocco. Our grandfathers and fathers were nomads, they were traveling all around the Sahara looking for food for their camels and animals. Our fathers were hosting the passangers and the tourists from all around the world in their simple tents, from this came the idea to create this company to show the people our culture and our simple way of living.
The main purposes of Trips For Morocco company is organizing the best tours and trips around Morocco. And to make its guests feel like at home.
We work hard to show the real Morocco with its deserts, imperial cities, beaches, historical buildings and so many others. Our company always makes sure to provide the best conditions for its clients, from safety, comfort, and satisfaction. With Trips For Morocco company you can do you tour with low price and high quality. Because our main interests is to be satisfied with our service.
Meet the team of Trips For Morocco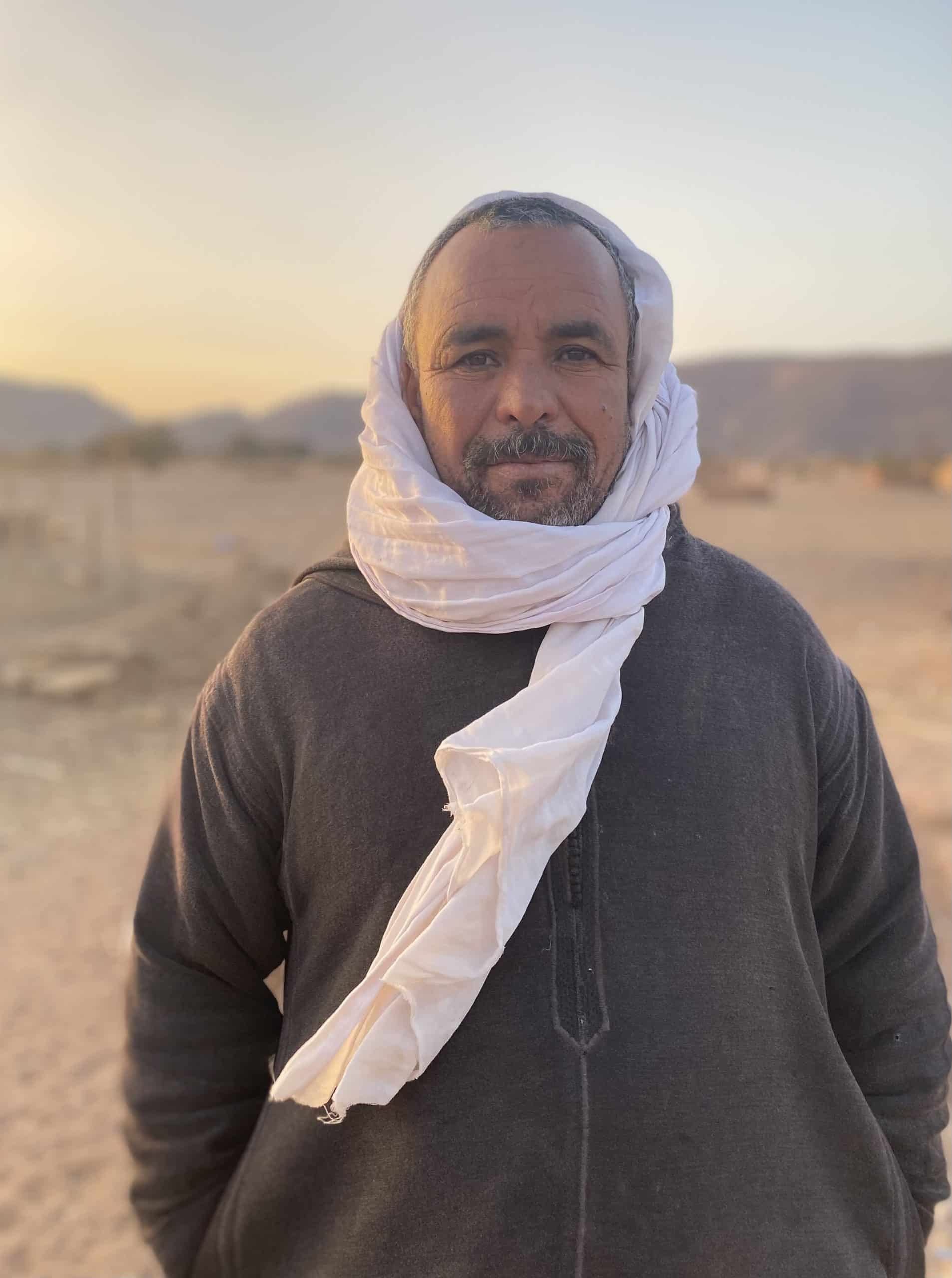 Mohammed (The father)
Mohammed born in the Sahara desert. His parents were Berbers and nomads for their whole life, they were living in their tent. Mohammed could not attend the school because his parents are moving from place to place to find the food for their catlle (sheep, camels, and goats). Mohammed was a nomad and was grazing the catlle. During his days he was meeting many tourists that pass by their tent, and he was hosting them to have a cup of tea and meals with them. That is what helped him to speak a little bit of some languages. Later on Mohammed moved to a village called Tafraout Sidi Ali to settle there. Being a nomad for many years helped him to master the Sahara and knows a lot of things in the field of the tourism.To honor him for all his efforts and sacrifices we appointed him as the president of Trips For Morocco company.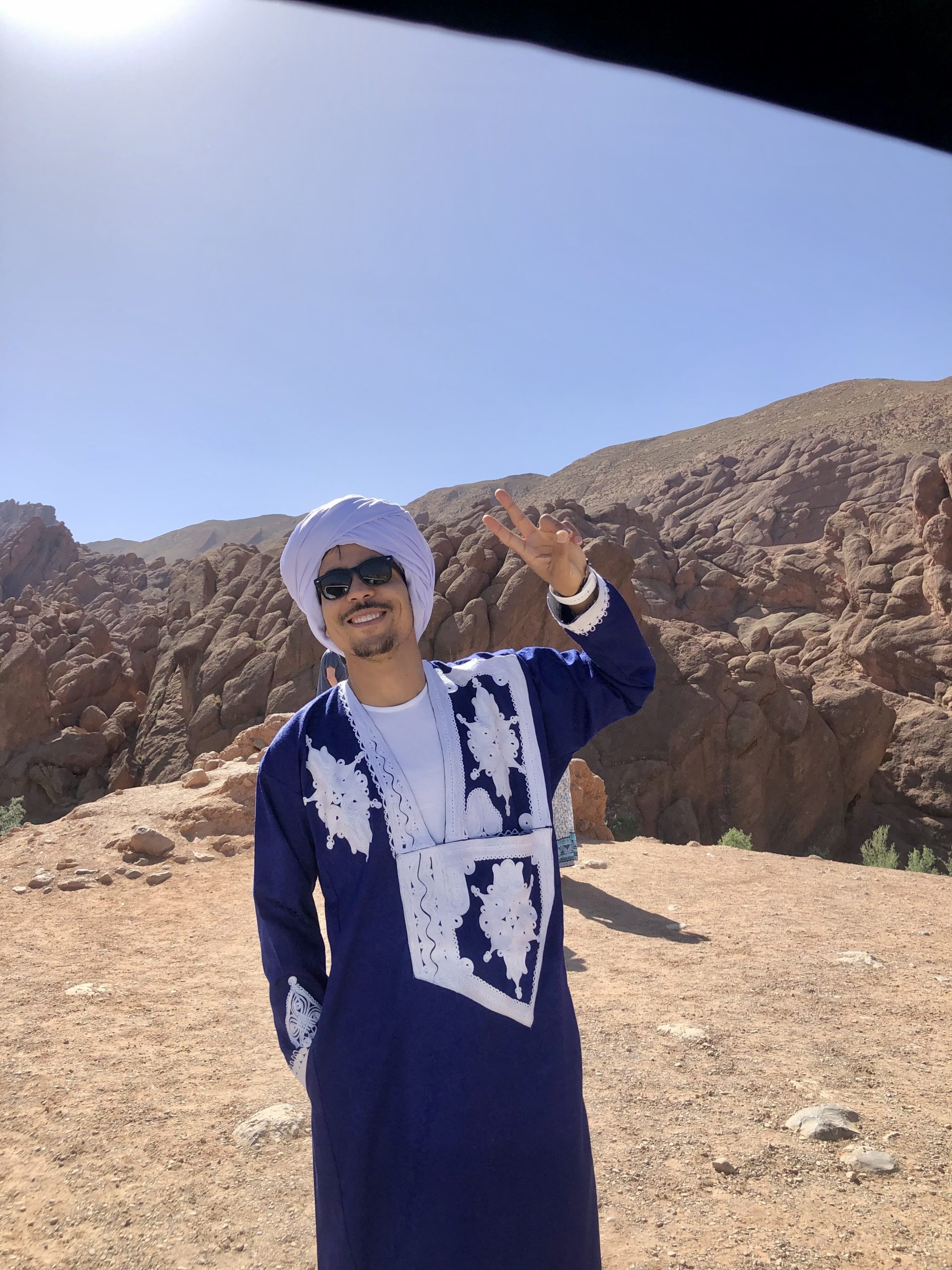 Hassan (The son)
Hassan is the son of Mohammed. He born in the village of Tafraout Sidi Ali, a Berber village that is located in south east of Morocco, and very close to the borders between Morocco and Algeria. Even thought his father was a nomad who never attend the school, Hassan could attend it because of the father's efforts. Besides the school Hassan was working in the holidays as a local camel-man, in the camps, Riad and hotels and many other jobs. Hassan started working with tourists in the age of 15 years, that what helped him to be able to speak many languages beside the mother language (Berber or Tamazight) and Arabic. All this made Hassan to be appointed as the manager of Trips For Morocco company that organise all the tours and trips with the help and advices of his father.
WHY CHOOSING US !
Trips For Morocco expert guides offer the best conditions  for its customers.
What Our Guests Say
We take pride in offering our guests the best Morocco experience. Read what they say.
I went to my favourite country in Africa. We travelled via many places in Morocco among them the Sahara desert which was exceptional for us because the life there is... read more very calm and friendly people. During the whole tour Brahim (bihi) has been our guide an friend who made everything easier for us, he was our translator also between us and the Nomdas and other people that can't speak English. To conclude everything, thank you so much Brahim and your company Trips For Morocco which successfully helped us to be satisfied and happy with our journey. We highly recommend this company.

See you soon Morocco yallaa yallaa

852jesia


January 18, 2023

The best 10 days in Morocco - It was great time with the best tour guide Hassan we spent 10 days was full of happiness and information Hassan did the best and show us many beautiful places... read more in adition tell us lot of stories and explain us the history of every place, We fall in love with the beauty of Sahara, we ride Camels to see sunset in high dunes after we enjoy the delecious dinner in the Desert Camp as well we will not forget the the starry night of desert , i recommend Trips for Morocco company travel to enjoy the real tours and have much fun and knowledge about Morocco.
Thank you Hassan, keep make everyone smiling.

Imluaraujo


January 18, 2023

We had an excellent experience in Morocco, 5 days from tangier - Chefchaouen-fes - Sahara -Dades - Marrakech. I can express our satisfaction for this trip with this company. Everything... read more was perfect, Hassan was our guide during all this trip. He has shown us around. That's why I want thank him and his company trips for Morocco, which I highly recommend to anyone interested to visit Morocco. For sure we are coming back soon to this nice country because still many places need to be visited. I highly recommend Trips for Morocco for your trip in Morocco.

Best regards

Immaponce


January 15, 2023